City-centre campus
If walking or cycling isn't an option, our city-centre campus is well served by local buses into Oxford from most urban and rural areas in Oxfordshire. A 24-hour express bus service to Heathrow airport runs every 20 minutes (at peak times). Services are also available to other major airports and express buses to London are also very popular. 
If you are jumping on the train, our city-centre campus is just a 10-minute walk from Oxford Railway Station. There are very frequent trains to central London, which is less than one hour away. Connections are available to every other major city and town in the UK. 
Blackbird Leys campus
For Blackbird Leys, the technology campus is easily reached by the number 5 bus from Oxford city centre. The nearest station is Oxford Railway station, you can take the number 5 bus towards the technology campus.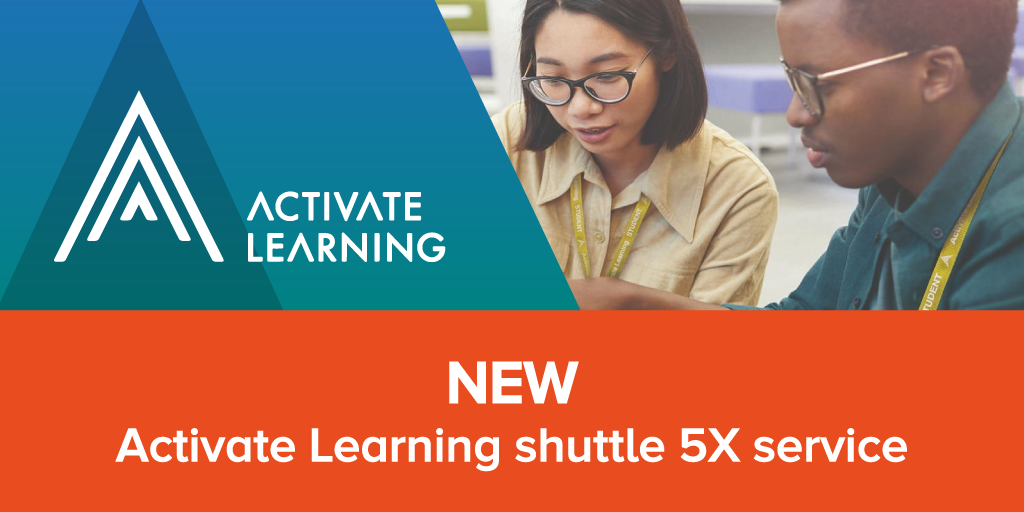 Oxford Bus Company has partnered with Activate Learning to launch a new term-time bus service from September 2022.
The dedicated 5X bus route will serve students, staff and the public and will operate from Oxford Railway Station to the City of Oxford College Technology Campus in Blackbird Leys.
The route will run on Mondays to Fridays during term time and will offer a fast and direct service each morning and evening, departing from Oxford Railway Station, before stopping at Redbridge Park and Ride and the Technology Campus.
The new service will cost £2.50 single and £4 return.
Season tickets will also be available, allowing for wider usage of Oxford Bus Company, Thames Travel and Stagecoach services.