City of Oxford College would like to congratulate the 278 students who passed their A Levels today.
The City of Oxford College Chemistry department maintained a 100% pass rate for the second consecutive year, 6% up from pre-pandemic 2018/19 levels.
Ten of the 18 A Level subjects at City of Oxford College secured 100% pass rates.
Cheri Ashby, Deputy Chief Executive Officer at Activate Learning said: "I would like to say a massive congratulations to everyone who has passed their A Levels today and got the grades they need to go onto the next stage of their chosen career pathway.
"I know there are a number of students with offers from some of the best universities in the country and I'm incredibly proud of all the hard work they have put in over the past two years to get where they are.
"What our students have achieved today is nothing short of amazing given the disruption they have experienced to their education during the pandemic. They have demonstrated incredible levels of resilience and commitment to their studies.
"Unfortunately, there will be some of our students who have not done as well as expected today. For these students, we will be working with them to find a solution and make sure they are able to progress onto something they want to do.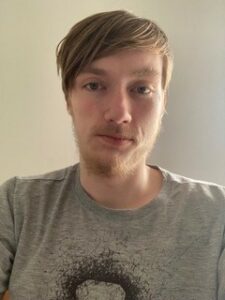 "We will also be offering our support to students from other schools and colleges that might not have done as well as expected, as we want to ensure every young person achieves their potential."
Bruno Keyworth was one of the college's top performers, achieving four A* grades in Physics, Chemistry, Mathematics and Further Mathematics. He will now take up an offer from the University of Manchester where he will study Physics.
Bruno said: "I'm really happy with my results and my teachers were great. I worked hard to keep up with my work and homework and it paid off. "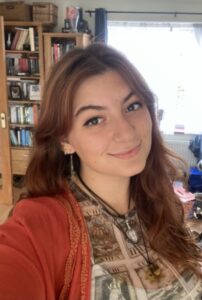 Isabella Poderico achieved an A* in Sociology and A grades in Government and Politics and Media Studies, she will study Media and Communications at University of Sussex.
Isabella said: "I am over the moon. I was shocked as my grades were better than I expected.
"My teachers have been amazing, and I've felt so supported. I am so glad I came to City of Oxford College!
Eleanor Duck achieved B grades in Psychology and Geography alongside an A in her Criminology BTEC programme. She will take a gap year before deciding whether to take up her offer to study Psychology at the University of the West of England.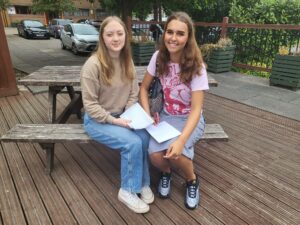 Eleanor said: "Our Geography teacher was really good and really helped us. We were really supported throughout. "
Lilli Steele achieved B in Geography, and C grades in Business Studies and Sociology and is taking a gap year and will do some retakes before applying to study Geopolitics at The University of Edinburgh.
Lilli said: "I had such a good experience with my Geography class. It was smaller so we got a lot of support."
"It's definitely one of my favourite subjects now and I will be going to university to study it."
City of Oxford College teaches a wide range of A Levels and will expand their provision in September 2022.
These include Art and Design, Biology, Business Studies, Chemistry, English Language and Literature, English Literature, Further Mathematics, Geography, Government and Politics, history, Law, Mathematics, Media studies, Physics, Psychology, Religious Studies, Sociology and Spanish.
The college also offers Higher Education programmes including degree subjects ranging from Business and Enterprise, Furniture Design and Make, Policing, and Sports Coaching and Apprenticeship opportunities.
The college is offering Clearing and Careers advisor sessions to anyone who is unsure as to what to do next after their A Levels. More information is available on the Activate Learning Adult Education website.