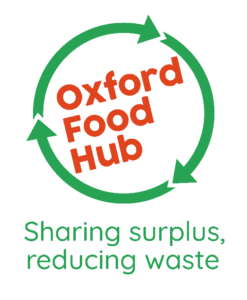 Are you eating as healthily as you should? We are receiving FREE produce each week from Oxford Food Hub. Just drop into Fray building and help yourself! You'll be doing your bit for the environment too as this is perfectly good food that would otherwise be destined for landfill.
We'd like to use this opportunity to get everyone thinking about eating healthily and cooking from scratch – so share with us via Viva Engage what you plan to cook or your culinary creations so that to inspire others!
"We love working with the City of Oxford College. As a food waste charity, it's fantastic to hear that the surplus we distribute to them for free is all gone by the end of the day. It's also so important to work together to remove the stigma surrounding free food. By preventing great quality food from going to landfill we are making an important contribution to the environment. The more people it helps, the better. It really is a win-win for everyone involved"
Spencer Lawes – Outreach Coordinator
About Oxford Food Hub
In 2022 they saved 497 tonnes of food from ending up in landfill. They redistributed enough food to make 1.1m meals and stopped approximately 1250 tonnes of CO2 from entering our atmosphere! Their aim has always been two-fold; reducing food waste and sharing their surplus with vulnerable people across Oxfordshire. In 2023, their targets have increased, with the aim to save even more food before it unnecessarily ends up in landfill and share food with more charities. They currently support 200 different charities and community groups with free surplus food!
Get involved
The charity is looking for volunteers to help them in a range of ways. Donations are always welcome, but they also need help sorting the food received and making deliveries. Last October Cat Marin and Nancy Buckley joined them to run the Oxford Half Marathon and raise crucial funds for the project. If you'd like to get involved this year, they'd love to hear from you!