..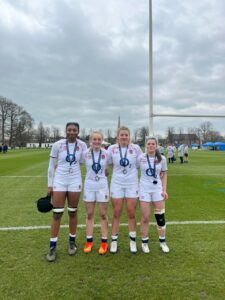 Four City of Oxford College students represented England U18s against their Welsh counterparts in the fixture which took place on Sunday 5 March at Rugby School.  
Jasmine Adonri, Ella Cromack and Millie David started the fixture at 4, 10 and 15 respectively, with Milly Pearce coming on at half time as replacement scrum half. Both Ella Cromack and Millie David score tries which contributed to England U18s winning the game 48-5.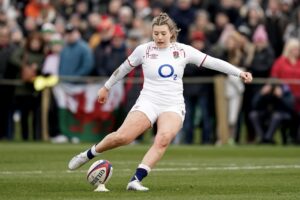 Four City of Oxford College students play for England U18s
Ahead of the game, England women's U18 Head Coach, James Cooper, said: "Congratulations to all the women who have been selected to be part of this squad. They've worked incredibly hard, and we're excited by the strength and depth of the group." 
"There's a great mix of experience in the squad, and I'd like to acknowledge the Centres of Excellence, clubs and colleges that have done an outstanding job of developing the players, as well as the invaluable support of parents and guardians.  
"For each of these players, their selection is another step in their rugby careers, which hopefully one day culminates in pulling on a Red Roses jersey."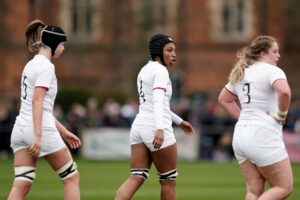 Technical, tactical and physical excellence
Pat Metcalfe-Jones, Head Coach of the Girls Rugby Programme at the City of Oxford College, said: "The selection of all four players is a testament to the effort they have shown week in, week out, on and off the pitch. Their performances were a credit to each of them and the technical, tactical, and physical progress they have made." 
"Working with such talented players is a privilege. I am very excited to see where their rugby journeys will take them. Having four players selected from the City of Oxford College out of 23 speaks volumes about the strength of the rugby programme here and I hope will inspire current prospective applicants."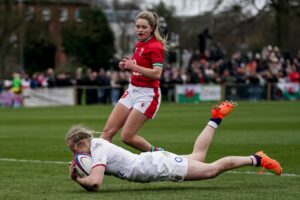 Activate Rugby Academy

compete in Girls Performance League

The Activate Rugby Academy at the City of Oxford College competes in the Girls Performance League, the highest standard of Further Education competition in England.  

For more information about Activate Learning Rugby Academy contact head coaches Alex Guest or Pat Metcalfe-Jones via email at alex.guest@activatelearning.ac.uk or pat.metcalfe-jones@activatelearning.ac.uk. 

Learn more about the Activate Rugby Academy programmes at City of Oxford College or contact Activate Learning on 0800 612 6008.