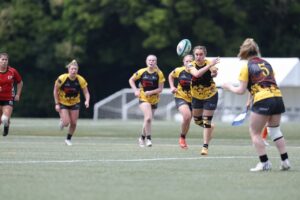 Playing in the Sanix World Rugby Youth Tournament in Fukuoka, Japan
Earlier this month, the Activate Rugby Academy Girls 7s Squad attended the Sanix World Rugby Youth Tournament in Fukuoka, Japan. 
The City of Oxford College's Activate Rugby Academy was chosen to represent the England Rugby Colleges RFU in the prestigious competition. Representative colleges from other nations included New Zealand's Manukura and Australia's King's Christian College. Five Japanese colleges also participated in the 7s tournament.  
The Activate Rugby Academy finished seventh after a tremendous effort in the final play off stages of the tournament where they triumphed over Iwami Chisuikan High School (Shimane).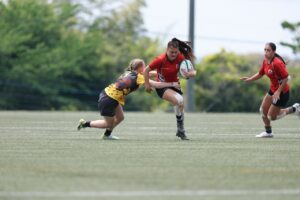 Learning in action and rugby skills put to the test
Head Coach, Pat Metcalfe-Jones, said: "I am incredibly proud of the team's performance both on and off the field. The players showed huge resilience after a tough round of pool games on the first day. They returned for the play-off games with renewed energy and demonstrated their learnings and formidable work ethic.  
I particularly pleased to see the players relish the opportunity to develop friendships with players from other teams. The tournament was testament to the values of our game, I am so grateful to all those who made this a reality."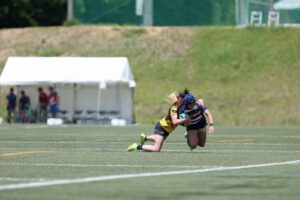 A thank you to those who supported our journey
Rugby Programme Manager, Martin Unsworth, said: "Activate Rugby Academy are grateful to all our sponsors, supporters and parents who have enabled us to travel to Japan. The standard of the competition was truly fantastic; the girls have had a brilliant experience which will stay with them for life." 
Activate Learning would like to thank Bidwells, The Shanly Foundation, the Olive Gibbs Trust, Equip Scaffolding, the Lodge Garage and Fujitsu Education who have made generous contributions to support the trip.  
The Activate Rugby Academy at City of Oxford College competes in the Girls Performance League, the highest standard of Further Education competition in England. Selection is competitive and four players are currently part of the England U18s squad.  
Find out more about Sports Academies at City of Oxford College, or get in touch with Activate Learning via 0800 612 6008.