In celebration of Colleges Week 2022 we're demonstrating some of the Staff, Students and Skills that make City of Oxford College such a wonderful place to learn, work and develop. 
Here are some examples from our wonderful students and staff at the college: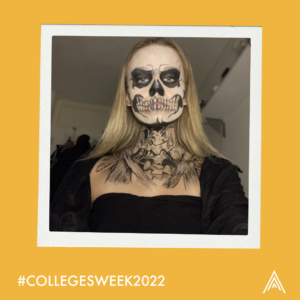 Layla Clapham and Lainie Smith – Advanced Technical Diploma in Special Effects Media and Make Up
students
Layla and Lainie both felt that the location of the campus as well as the good reputation the college had, was a factor in coming here.
The course they are doing is not freely available so finding the right college with this course was very important.  
Last year was a tough year for them as they were travelling to Reading College, but it didn't quite meet their needs. Moving to our City of Oxford College City Centre campus has supported their requirements more.  
Both Layla and Lainie have a clear idea of the direction they want to go with Layla focusing on Film Production at University whilst Lainie wants to go into Department Store Make Up.
They are currently working on an optical illusion piece. It has been designed and it is near completion. Lainie was the artist on this occasion and said it would take between 3 and 5 hrs.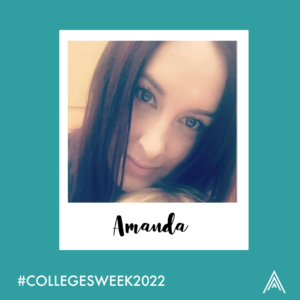 Amanda Hayward – Media Make Up Teacher
Amanda was teaching for 11 years prior to coming to Activate Learning. She originally worked in film and TV prosthetics. Amanda has worked on projects for Game of Thrones and Dr Who, as well as being involved in music video make up. Amanda has been published in Vogue Italia for high fashion make up. 
As a teacher, Amanda has to plan, deliver and feedback on all the elements of the subject. She constantly tries to inspire her students with new techniques within the industry. 
Amanda loves having the freedom to be creative and knows that no two days are ever the same. She likes the robust and supportive team at City of Oxford College and the wider wrap-around interventions they offer to students as needed.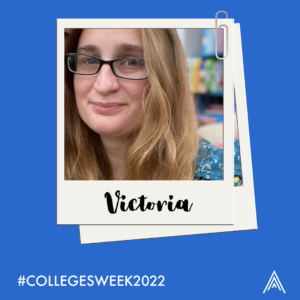 Victoria Leney – Education Coordinator
Victoria has worked at Activate Learning for 10 years. She started her teacher training here and volunteered before getting involved with ESOL as a learning coach and teacher. After she returned from maternity leave, she took her current role as Education Coordinator. 
Although no two days are the same, Victoria supports all assessments, enrolments and enquiries linked to ESOL and the Skills Online programmes. In addition, she monitors attendance and arranges exams. 
Victoria's favourite thing about working at City of Oxford College is her amazing team, as well as forming great relationships with students who make the job what it is. 
Luwam Haile and Naime Jama – Foundation ESOL 
students
Both Luwam and Naime came to the UK from Eritrea and Somalia (East Africa) about 1 ½ years ago.
They had never met but began life in the UK living in the same accommodation. Their friendship has grown since that point. Together, they were supported to come and join Activate Learning. 
The best thing for Luwam and Naime about being at City of Oxford College is the great teaching they have received. Being here has built their confidence, particularly in speaking English.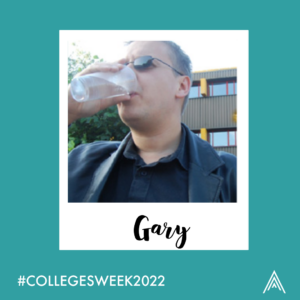 Gary Force – Media Teacher
Gary has had a very varied and rich lead-up to his 13 years of teaching at Activate Learning. He had his own media business and has been involved in many things such as graphic and web design as well as a sound engineer, 3D modeller and animator. 
As a teacher, Gary has to plan, deliver and feedback on his subject. Additionally, he supports his own study programme group. 
For Gary, every day is fun at City of Oxford College. He gets to enjoy the creative process both at a personal level as well as inspiring creativity within his students. 
Meg Osbourne – Designated Safeguarding Adviser
Meg was a PCSO in Blackbird Leys for two years prior to joining City of Oxford College. At college, Meg studied sociology, psychology, business and travel and tourism. 
Each day, Meg supports vulnerable students with challenges they may face in college or outside of college for various reasons. Such as managing their own mental health, family circumstances and promoting positive peer relationships. 
Meg really enjoys the interaction with students from all different backgrounds and being able to see the safe environment that college creates for all of our students. 
It's fair to say we certainly have some impressive students, staff and skills at City of Oxford College!
Here are some more student stories from City of Oxford College.
If you'd like to join us in celebrating Colleges Week 2022, join the conversation using #CollegesWeek on the Activate Learning social media channels.