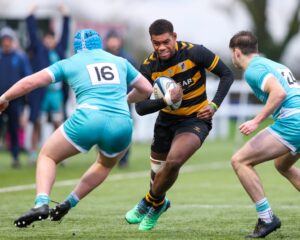 Three players from the City of Oxford College Wasps ACE Rugby programme have been called up to represent their countries at this year's Six Nations Under-18s Festival in France.
The trio, who look set to be capped at this year's festival held at the French National Training Centre in Marcoussis secured their place after an excellent season for City of Oxford College and the Wasps Academy.
Students, Will Glister and Epi Rokodrava have been selected by England with Lorenzo Casilio being called up by Italy.
The team, who were finalists in this year's prestigious RFU ACE League, used the league as a platform to showcase their skills prior to the academy league and international window.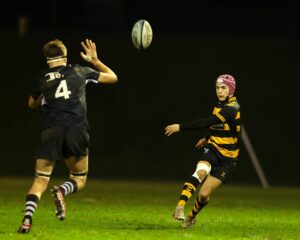 Playing rugby alongside their studies
Boys Wasps ACE Head Coach at Activate Learning, Alex Guest, said: "Will, Epi and Lorenzo have been outstanding for the college this season and their call ups are just rewards for their efforts and commitment.
"Balancing their academic studies and rugby development timetables is not an easy task but all three, along with the support of their families, have done an excellent job in doing so."
All three students are currently studying a BTEC in Sports Coaching alongside their college rugby and Wasps Academy commitments.
The college programme prides itself on its support network and its link with the academy to give students the best opportunities to excel in the classroom and on the pitch.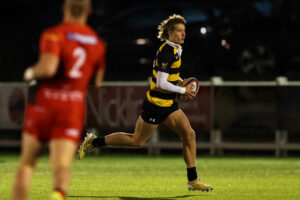 Ambition to play for their country
If selection goes their way, the trio could be lining up against each other with England U18s set to take on Italy U18s on the 13 April. All the games at this year's U18 Six Nations will be live-streamed.
The Wasps ACE programme at City of Oxford College offers a broad range of A Level, BTEC and vocational courses. The holistic programme is designed to support the individual's academic future whilst combining an intensive rugby development programme.
Find out about the Wasps ACE Rugby programmes at City of Oxford College or contact Activate Learning on 0800 612 6008.