The project
A group of City of Oxford College visual arts and design students recently took part in an exciting project to upcycle and market a range of clothes for Oxfam.
23 students completed the sustainability project as part of their work experience with the Oxfam Superstore in Cowley, Oxford.
The Level 3 Visual Arts and Design students chose garments considered unsalable.
They upcycled these items using various methods including screen printing, stitching and overlocking to instil new life into the clothes and fashion upcycled items.
Select students also created posters and stop motion movies to market these items.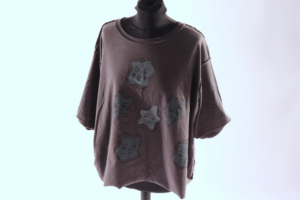 The transformation
Adam Goldstein, Work Experience Coordinator at City of Oxford College, said: "The Oxfam upcycle project saw students give new life to over 25 garments 'unsellable'.
"Students used various techniques to upcycle these items over a period of a few days. This was a great opportunity for students to put their artistic skills to the test, as well as to help make a difference to the planet and those in need.
"We look forward to seeing these items for sale in the Oxfam Superstore."
The refreshed items will now be donated back to the Oxfam Superstore to resell and help raise funds for the charity.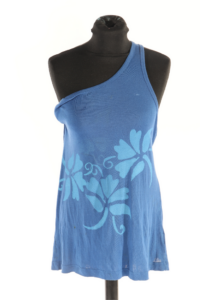 Feedback from Oxford Superstore
Richard Williams, Store Manager at Oxford Superstore in Oxford, said: "It was a great project to be involved in and even better to see the initial designs and what they have become.
"We've built a closer link with City of Oxford College and we're looking forward to working on more projects in the future."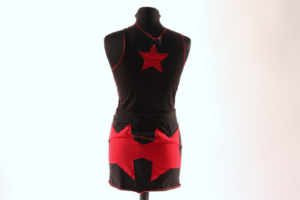 Freya Rainsforth, Art and Design student at City of Oxford College, said: "I really enjoyed the opportunity to take part in this project and produce a series of posters for each outfit.
"It allowed me to find new ways of presenting the work and I enjoyed speaking to the artists to find the best results for each outfit. It meant that I could connect with the artist and experience what it would be like to work for a client and get the best results.
"I needed to include interviews with the artists but allow the poster to be primarily about Oxfam. To do this I included a QR code that takes you to the website and a telephone number to contact the Oxfam Superstore.
"This challenged me, allowed me to expand my skills and I have enjoyed the opportunity."
Learn more about Visual Arts and Design programmes at City of Oxford College, or contact Activate Learning on 0800 612 6008.