We've been advised that The Women's Tour (Bicester to Banbury) will be taking place on Monday 4 October, which may affect your journey to and from college.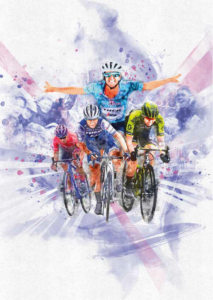 Due to the nature of the event, there may be some disruption, as road closures and parking restrictions will be needed to safely allow the cycling race to come through.
In a change to the previously advertised route, the stage will now go through New Marston, Marston and St Clement's to The Plain, then all the way up the Cowley Road before heading out of the city towards Garsington.
The full list of predicted timings for the Stage 1 route can be seen here:
Will my bus be affected?
If you come via bus, please check the following to see if your route will be affected:
Can I still drive to college?
If you usually drive to college, please consider alternative routes or options and allow yourself more time.
The following restrictions will be in place:
Oxford Clearway – Marston Road – entire length
Cowley Road/Oxford Road (B480) entire length from The Plain – Garsington Road, in addition to rolling road closures 11am – 12:00pm.